KNIGHT PROVISIONS – PURVEYORS OF QUALITY BRITISH BACON
Thank you for choosing Knight Provisions Limited and www.knightprovisions.co.uk.
It is important that you read these Terms and Conditions carefully.  Together with our Privacy Policy, they govern our relationship with you in relation to this website and your use of Knight Provisions Limited.  If you have any questions about them or do not wish to accept them, please contact us at info@knightprovisions.co.uk before continuing.  Using or accessing this website indicates your acceptance of these Terms and Conditions.
We may change these Terms and Conditions at any time by updating this web page.  You should check this web page from time to time to review these Terms and Conditions to ensure you are happy with any changes.
Our Details
We are Knight Provisions Limited.  We operate from
Unit 101
Two Shires Park
Weston Road
Honeybourne
Evesham
Worcestershire
WR11 7QF
T: 01386 833 500
You can contact us by email at info@knightprovisions.co.uk.
Your Use Of This Website
We have made this website available to you for your personal non- commercial use.
We do not give you permission to do anything with this website except to browse its contents, use the Knight Provisions Service, and use any other facilities we expressly offer to you.
You must not:
use this website in any way that is illegal;
engage in denial of service attacks upon the servers that host this website;
submit, upload or otherwise make available any materials on this website that are unlawful, harmful, defamatory, obscene, or offensive;
submit, upload or otherwise make available any materials on this website which contain viruses or other software designed to interrupt or damage the functionality of this website, any computer software or hardware, or any telecommunications equipment; or
submit, upload or otherwise make available any materials on this website that you do not have a right to make available or which infringe any intellectual property rights of another person.
We may withdraw access this website and use of Knight Provisions Limited or use any other facilities available on this website if you fail to comply with these Terms and Conditions.
Our Intellectual Property Rights
This website and all the features and materials we make available on it are protected by intellectual property rights, including copyright, and either belong to us or are licensed to us to use.  Materials include, but are not limited to, the design, layout, look, appearance, graphics and documents on the website, as well as other content such as articles, sounds, video clips and other text.
You may not copy, redistribute, republish or otherwise make available the materials on this website to anyone else without our written permission.
You may print or download materials we make available on this website for your own personal non- commercial use provided that:
no materials are modified in any way;
no graphics are used separately from accompanying text;
our copyright and trade mark notices appear in all copies and you acknowledge this website as the source of the material;
you obtain any necessary permissions before printing or downloading any materials made available on this website by a third party (for example, advertisers).
Information We Provide On This Website
The information we make available on this website is given for general information and interest purposes only.  Whilst we try and ensure that the information we make available on the website is accurate and up to date, we cannot be responsible for any inaccuracies in this information.
Our Liability To You
These Terms and Conditions do not exclude our liability (if any) to you for:
personal injury or death resulting from our negligence;
fraud;
any matter which it would be illegal for us to exclude or to attempt to exclude our liability.
We will make every effort to perform our obligations under these Terms and Conditions but we cannot be held responsible to you for any failure or delay, or for the consequences of any failure or delay, in the performance of our obligations due to any event beyond our reasonable control.
We are only liable to you for losses which you suffer as a result of a breach of these Terms and Conditions by us.  We are not responsible to you for any losses which you may incur which were not a foreseeable consequence of us breaching these Terms and Conditions – for example, if you and we could not have contemplated those losses before or when we enter into a contract.  Our liability to you shall not in any circumstances include any business losses that you may incur, including but not limited to lost profits or business interruption.
While we try to ensure that this website and Knight Provisions Limited is functioning correctly this may not always be achievable.  We do not guarantee that this website will be available all the time or at any specific time.  We do not guarantee that this website will be compatible with all or any hardware and software which you may use.
We take steps to ensure the security of the information and materials we hold about you, however we cannot be held responsible for the security of information or materials you submit during their transmission across the Internet because this is outside of our control.  You are advised to use appropriate software to protect your information and materials during their transmission to us.
Additional Limits on Our Liability If You Are A Business
The following additional exclusions and limitations of our liability apply if you are a business and have subscribed to our Knight Provisions Limited in order to make membership of Knight Provisions Limited available to individual consumers.
Except to the extent that we do not exclude or limit our liability as set out above, our total aggregate liability (whether in contract, tort (including but not limited to negligence) breach of statutory duty, restitution or otherwise) shall be limited to the total amount received by us from you
Our liability to you shall not in any circumstances include any of the following types of losses (whether those losses arise directly in the normal course of business or otherwise):
pure economic loss, loss of profits, loss of business, loss of revenue, loss of contract, loss or depletion of goodwill and/or business opportunity, loss of anticipated earnings or savings or like loss;
wasted management, operational or other time;
loss or damage arising out of any failure by you or the individuals you permit to use Knight Provisions Limited to keep full and up to date copies of any information submitted to this website; or
any special, indirect or consequential losses.
Linking
From time to time we may link to other websites which are not within our control.  We are not responsible for these websites in any way and do not endorse them.  It is your responsibility to check the terms and conditions and privacy policy on any other website which you visit.
You must not link to this website from another website without our consent in writing.
Privacy
We will treat all personal information and materials that you submit to us in accordance with our Privacy Policy.
Contracting Online
Nothing on this website is intended to be an offer to enter into a contractual relationship with you or anyone else, except for these Terms and Conditions and our Privacy Policy.
If you make a contract with another person who is named or referred to on this website, this is entirely at your sole risk and it is your responsibility to ensure that you are comfortable with the terms of that contract and to take legal advice if necessary.
Other Information of Which You Need To Be Aware
We may modify this website at any time, for instance to comply with changes in the law or to add new features.  We will try as far as possible to ensure that any modifications do not reduce the quality of the Knight Provisions products or service.
We reserve the right to withdraw, suspend or discontinue any functionality or feature on this website at any time.
We advise you to keep a copy of these Terms and Conditions for your future reference.
Any notices we send to you will be sent to the most recent e- mail address or postal address provided to us by you.
Neither of us intend that these Terms and Conditions will be enforceable by any other person by virtue of the Contracts (Rights of Third Parties) Act 1999.
These Terms and Conditions and all communications between us will be conducted in the English language.
The laws of England and Wales apply to these Terms and Conditions.
If any disputes arise between you and us in relation to this website or Knight Provisions Limited and you want to take court proceedings, you must do so in the courts of England and Wales.
Privacy Policy
We understand that personal information you give us is personal and we are highly committed to your privacy.
This policy sets out how we use and protect any personal information that you give us when you use this website. If you have any questions about this policy or do not agree with it, please contact us at info@knightprovisions.co.ukbefore submitting any personal information on this website.
We may change this policy from time to time by updating this page in order to reflect changes in the law and/or our privacy practices but we will not use your information in any new ways without your consent.  The date when this policy was last amended is shown on the homepage of this website so you can see when changes have been made. You should check this page to ensure you are happy with any changes and contact us at info@knightprovisions.co.ukif you have any questions. This policy is effective from 18th February 2011.
What information do we collect?
Knight Provisions Limited offered on this website is available for you in order to access information about Knight Provisions Limited products and services.  When browsing this website, you can submit queries to us via the website.  To do this you will need to enter your contact details so we can respond to your query.
your name,
contact information, including email address, telephone number and delivery address;
Such information may be about you or it may be information you submit on behalf of your company.  PLEASE REMEMBER YOU ARE RESPONSIBLE FOR OBTAINING THE CONSENT OF YOUR COMPANY BEFORE YOU SUBMIT ANY INFORMATION AND/OR RECORDS TO THIS WEBSITE ON THEIR BEHALF.
We do not obtain any payment information from you through the website.
What do we do with the information we collect?
If you submit queries to us via the website we may use your details and contact information for the following reasons:
internal record keeping;
if applicable, to authorise access to your information;
to improve the website and Knight Provisions Service;
to respond to enquiries submitted by you;
to follow up as part of our customer care procedures.
With whom do we share this information?
Unless we have your consent or are required to do so by law, we will not transfer, disclose, sell, distribute or lease your information to any other third parties.
How to get copies of or amend the information we have collected
You may request details of personal information which we hold about you under the Data Protection Act 1998. A small fee will be payable. If you would like a copy of the information held on you please contact us at info@kinghtprovisions.co.uk.
If you think any information we have about you is incorrect or incomplete, please contact us as soon as possible. We will correct or update any information as soon as possible.
Security
We are committed to ensuring that your information is secure.  In order to prevent unauthorised access or disclosure we have put in place suitable physical, electronic and managerial procedures to safeguard and secure the information we collect.
We do not permit anyone except you and those people authorised by you to access your personal information, except where required by law and in order for us to maintain the website and operate Knight Provisions Limited.  We limit the people who have access to your information to the minimum necessary.
Linking
We may link from this website to other websites which are not within our control. Once you have left our website, we cannot be responsible for the protection and privacy of any information which you provide to other websites.  You should exercise caution and look at the privacy policy applicable to the website in question.
Cookies
Please note that we employ the use of cookies on this website.  Cookies are files that store information on your hard drive or browser so that our website can recognise that you have visited our website before.  They make it easier for you to maintain your preferences on the website, and by seeing how you use the website, we can tailor the website around your preferences and measure usability of the website. We use cookies when you register on the website and to operate the facilities available on the website.
You can, should you choose, disable the cookies from your browser and delete all cookies currently stored on your computer. Please consult the HELP menu of your browser to learn how to disable or delete cookies.  On Microsoft Internet Explorer, this can be done by selecting "Tools/Internet Options" and reviewing your privacy settings or selecting "delete cookies".  This may prevent you from taking full advantage of the website and Knight Provisions products and services.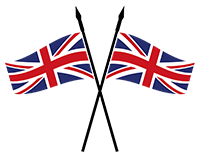 FAMILY BUSINESS IN ENGLAND SINCE 1988
WE ARE A FAMILY BUSINESS THAT HAS BEEN SUPPLYING THE FOOD INDUSTRY WITH THE FINEST QUALITY PROVISIONS FOR OVER QUARTER OF A CENTURY.
KNIGHT PROVISIONS AIM TO SUPPLY HIGH QUALITY PRODUCTS TO THE WHOLESALE MEAT INDUSTRY, TRADITIONAL BUTCHERS AND DELICATESSENS DELIVERED FROM OUR PURPOSE BUILT FACTORY. KNIGHT PROVISIONS LIMITED WHICH WE SET UP IN 1988 FOLLOWS THE STRONG TRADITION OF FOUR GENERATIONS OF THE FAMILY BEING IN THE PORK AND BACON INDUSTRY, OVER A CENTURY TO DATE.  IN 2010 WE WERE DELIGHTED TO WELCOME ANNA, THE NEXT GENERATION INTO THE BUSINESS.
WE TAKE PRIDE IN OUR COMPETENT, RELIABLE AND EFFICIENT SERVICE AND IN THE QUALITY OF OUR PRODUCT.