KNIGHT PROVISIONS – PURVEYORS OF QUALITY BRITISH BACON
Welcome to Knight Provisions – Cotswold Bacon & Meat Supplier
We are a family business that has been supplying the food industry with the finest quality provisions for over quarter of a century. Knight Provisions aim to supply high quality products to the wholesale meat industry, traditional butchers and delicatessens delivered from our purpose built factory. We take pride in our competent, reliable and efficient service and in the quality of our product.
Cotswold Bacon & Meat Supplier to 
wholesalers, 
butchers, delicatessens and farm shops
Knight Provisions deliver in temperature-controlled vans to a wide area in the Midlands, Central and Southern England. For exact details on times and for deliveries in your area call 01386 833 500. Unfortunately we do not deliver to Central London.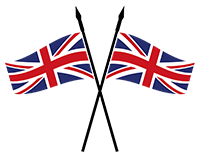 FAMILY BUSINESS IN ENGLAND SINCE 1988
WE ARE A FAMILY BUSINESS THAT HAS BEEN SUPPLYING THE FOOD INDUSTRY WITH THE FINEST QUALITY PROVISIONS FOR OVER QUARTER OF A CENTURY.
KNIGHT PROVISIONS AIM TO SUPPLY HIGH QUALITY PRODUCTS TO THE WHOLESALE MEAT INDUSTRY, TRADITIONAL BUTCHERS AND DELICATESSENS DELIVERED FROM OUR PURPOSE BUILT FACTORY. KNIGHT PROVISIONS LIMITED WHICH WE SET UP IN 1988 FOLLOWS THE STRONG TRADITION OF FOUR GENERATIONS OF THE FAMILY BEING IN THE PORK AND BACON INDUSTRY, OVER A CENTURY TO DATE.IN 2010 WE WERE DELIGHTED TO WELCOME ANNA, THE NEXT GENERATION INTO THE BUSINESS, AND IN 2012 NICK BECAME OUR SON IN LAW AND GENERAL MANAGER COMPLETING THE  FAMILY BUSINESS.
WE TAKE PRIDE IN OUR COMPETENT, RELIABLE AND EFFICIENT SERVICE AND IN THE QUALITY OF OUR PRODUCT.